Ayurveda & Women's Health Clinic & Academy
Unlock the Secrets to Optimal Health, Hormonal Bliss and Business Success with Evidence-Based Medicine & Ayurveda!
Experience the Power of my higHERself™ Method, and Embrace a Life Free from Limitations. Enhance Your Well-being at our Women's Health Clinic or Equip Yourself with Knowledge & Timeless Wisdom at our Academy.






Are you ready to step into your higher self?
As an Ayurveda and Women's Health practitioner & the founder of the Ayurveda Alchemist® Academy, I help women to embody their higHERself™ & create a deeper impact in their lives in multiple ways. Here's how I can help you:
Women's Health Clinic Services
Struggling with your hormones? feeling overwhelmed?
Are hormonal mood swings, a lack of energy, low libido, heightened anxiety and digestive issues stopping you from living a joyful life? Discover the root cause and get holistic treatment through one-on-one consultations, group coaching, and more at our Australian Ayurveda Women's Health Clinic.
Ayurveda & Women's Health Academy
Learn How To Use Ayurveda & Breathwork to Heal Yourself & Others
Discover a transformative learning experience at our Academy, where you'll find online courses that delve into Ayurveda, Women's Health, and the profound practice of ĀyurSoul breathwork. Uncover the wisdom of Ayurveda and learn how to integrate it into your own life or make a difference in the lives of others through Our accredited program, AYURVEDA ALCHEMIST®, which empowers you to become a certified Ayurveda Holistic Health Coach, equipping you with the knowledge and skills to support others on their wellness journey while building a rewarding income doing what you love.
Clinical + Business Mentorship for Women in Health
Do you need help growing your business?
There's more to running a business than being an expert at what you do. As a business owner, you have to wear a lot of hats, which can be overwhelming. As your clinical + business mentor, I will help you grow your business & serve your clients without burning out so that your business can offer you more financial freedom, flexibility & fulfilment.
The Harmony Inspired Health Difference

Combine Western Medicine & Ancient Wisdom
By combining Ayurveda with over 16 years of experience working as a registered nurse, I offer an all-encompassing treatment plan that bridges the gap between ancient holistic teachings and western medicine.

Highly Qualified Health Practitioner & Trainer
I'm obsessed with understanding how to achieve true health for women. Through my Advanced Diploma in Ayurvedic Medicine, Bachelors in Health Science, Masters Degree in Applied Science, and various other training, I've gained a deep understanding of the human body & effective healing practices.

Get to the Root Cause of Your Health Issues
Symptoms such as mood swings, bloating, anxiety, fatigue, and brain fog can be easily dismissed by western practitioners, yet so detrimental to your daily life. By taking an Ayurvedic approach we can discover the root causes of your health issues and treat them holistically.

Practical and Easy-to-Follow
Whether you're working, raising a family, running a business, or all of the above, you don't have the time to run between different specialists or research potential ways of healing yourself. I'll develop a treatment plan that's custom made for you, your lifestyle, and your unique health needs.
What Is Ayurveda?
Ayurveda is the "Science of Life & longevity". (Ayur = life, Veda = science or knowledge).
Ayurveda is a holistic integrated health care system originating from India around 5000 thousand years ago, combining the knowledge of health science, psychology, spirituality and philosophy. Ayurveda recognises that the mind and body are intricately connected and that optimal health can be achieved through the balance among the mind, body and spirit.
Ayurveda helps us to understand our own individual makeup and apply the knowledge to maintain optimal health and wellbeing through lifestyle, nutrition, understanding certain temperamental traits that may affect our mind and understanding certain health issues that may arise for us.
The science of Ayurveda is used worldwide today to maintain the quality and longevity of life so that you can live the healthiest and most vibrant version of yourself.
My Clients have Achieved Amazing Results…
Want to improve your health?
Ready to free yourself from discomfort and pain caused by hormonal imbalances, burnout & digestive issues? Discover the root cause of your health issues and learn how to manage them once and for all.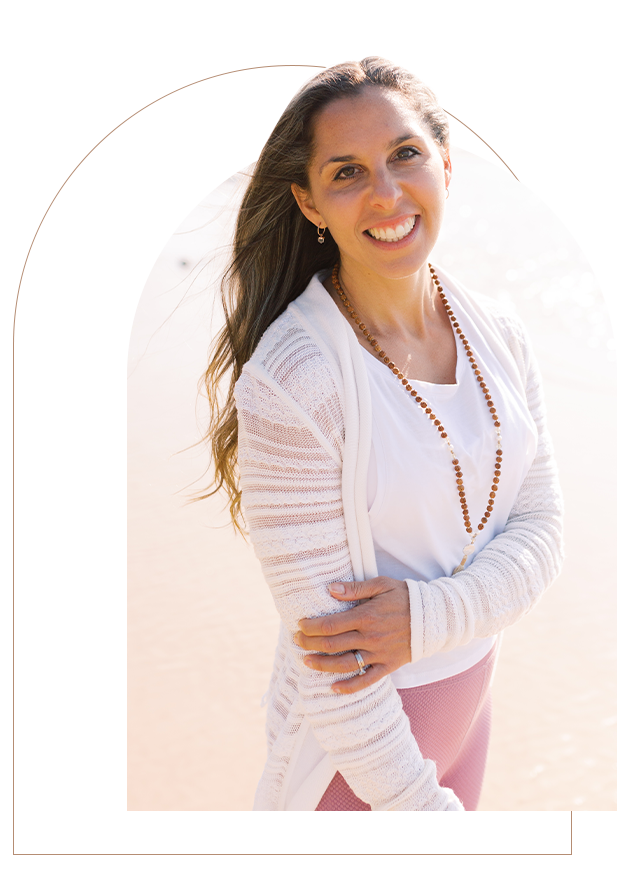 Meet Your Health Practitioner
Harmony Robinson-Stagg
My Qualifications
My Story
For years I suffered from anxiety, IBS (Irritable bowel syndrome) and a hormonal imbalance, all while running multiple businesses, working as a nurse, teaching yoga classes and caring for my twin sons. I was overwhelmed and my body was overrun. The most frustrating part was that no matter how many doctors and specialists I consulted, I wasn't making any headway with my health issues.
That was when I turned to the principles of Ayurveda & Integrative Health. They quickly helped me achieve more balance in my life and minimise my health-related symptoms.
I've invested thousands of dollars and hours into learning about women's health and I specialise in Women's hormonal imbalances, digestive health & weight management through Ayurveda & Integrative Health. My motivation has been to share this method of health with women like me. Women who need answers but aren't finding them through the traditional health system alone.
I'm proud and honoured to have helped over 1,000 women rediscover their energy and live without symptoms weighing them down. If you're suffering from symptoms that decrease your quality of life, I'm here to help you heal and manage them holistically, once and for all.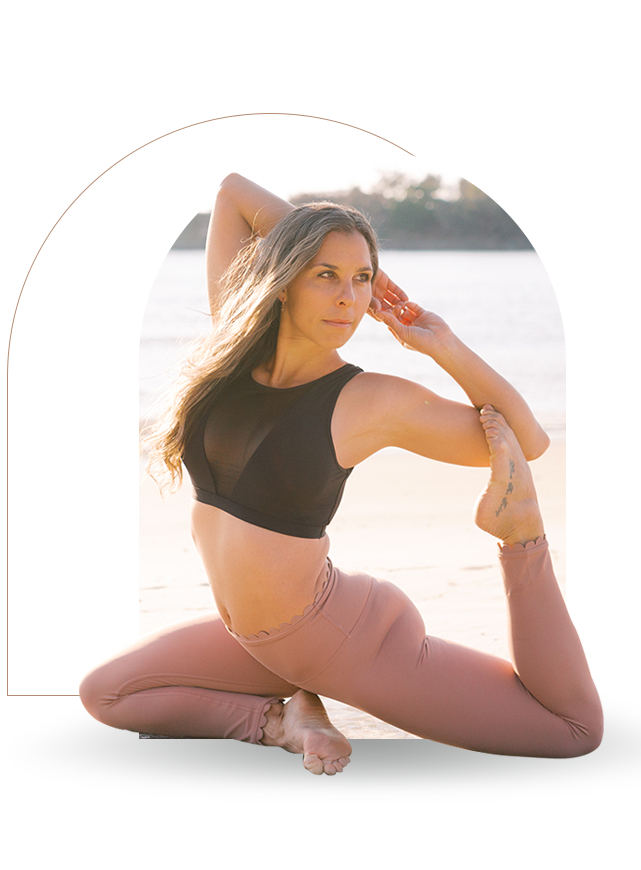 Become an Ayurveda & women's health coach
Would you love to increase your income, experience fulfilment from your work, and free up more time to do the things that light you up?
Become an accredited Ayurveda Holistic Health Coach and learn how to not only transform your own life but the lives of others.
Harmony Inspired health Podcast
Want to learn more about how Ayurveda can be implemented alongside western medicine? The Harmony Inspired Health podcast unpacks the uses of modern treatments with Ayurveda in Australia, bridging the gap between these two essential methods of healing.
Evolution of your higHERself™ Podcast Series, Ep #8 In this thought-provoking episode, we delve into the elusive concept of work-life…
In this episode, we have the pleasure of sitting down with Emma Windle, a former corporate accountant who courageously embarked…
In this episode, Harmony, an Ayurveda & Women's Health Practitioner, and Mel, a trauma-informed life coach for high-achieving women, delve…
From the blog
From deep dives on the history of Ayurveda to Yoga and fitness tutorials, discover ways to live a healthy and holistically balanced life through our blog articles.
I was confused by who I was because I thought I had to be a certain way… Until I realised…
Did you know that the average woman will spend approximately 6.25 years of her life menstruating? That's approximately 2,280 days…
Pranayama and breathwork have stood the test of time as powerful techniques for physical, mental, and spiritual transformation. While they…
Quiz
What's Your Ayurvedic Dosha
There are three different Ayurvedic mind-body types, known as Doshas, that can help you discover how your body functions and heals. Discover what your Ayurvedic Dosha is by taking a quick online quiz.