About Me
My Life Motto is to "Live An Inspired Life"
The word Inspire means "In-Spirit", to live an inspired life simply means to live in your true spirit. When you live in spirit (an inspired life) you let your light shine & you feel completely aligned with your mind & body.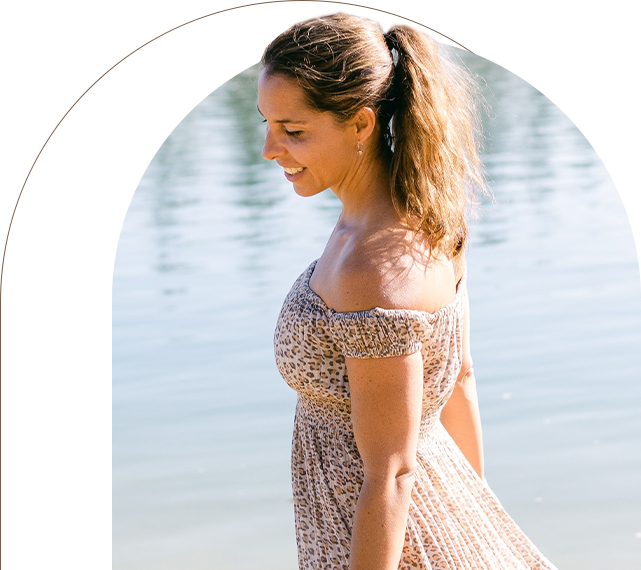 My Ayurvedic Journey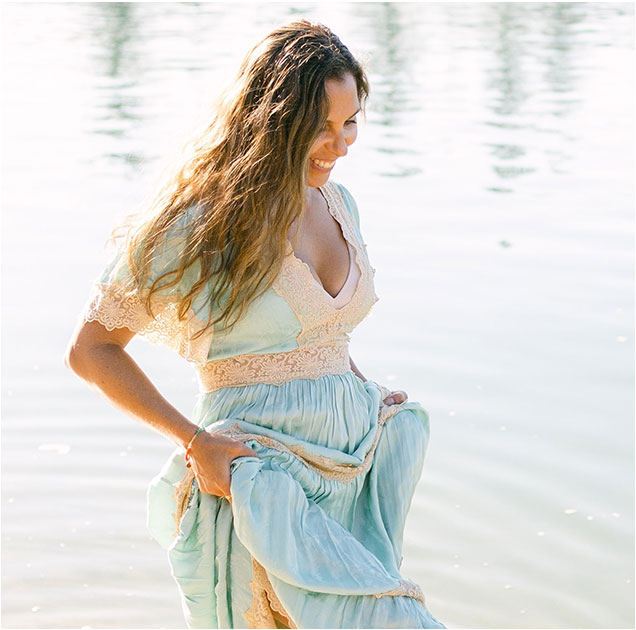 I have not always lived an inspired life
For years I suffered from anxiety, IBS (Irritable Bowel Syndrome) and a hormonal imbalance. Conflicting negative self-talk snuck up on me, my anxiety hit an all-time high and my stress levels were not healthy. My belly was constantly bloated and cramping to the point that numerous people legitimately assumed I was up to six months pregnant.
Although I ate well and exercised regularly, I couldn't beat the bloat. This then turned into increased weight gain and fluid retention. I felt like a fraud getting up in front of everyone as a 'Health Professional and Fitness Instructor', uncomfortable and embarrassed in my form-fitting activewear as I offered others guidance on health and wellbeing. My confidence fell to an all-time low.
Looking back I can see clearly that I was suffering from 'Superwoman Syndrome'. I was running my own business, working as a nurse, teaching multiple classes all over town, living off coffee, trying to be 'Supermum' to my twin boys and struggling to find time to connect with my husband. By the end of each day I would fall into an exhausted heap, then do it all again in the morning.
I was struggling and berating myself for it. Something had to change.
So I tried diet after diet. I tried eating less, counting calories, exercising more and harder, but nothing worked. I was hungry and deprived. Grumpy and not myself. Despite numerous visits to the doctor, Gastroenterologist, and dietician, my symptoms didn't subside.
I decided that there HAD to be a better way.
It wasn't until I took a step back and took charge of my own emotional, physical, mental & spiritual well being that things started to change. I turned to Ayurveda and before long I had healed my gut, lost the weight, cut the overwhelm and balanced my hormones.

Reaching mind-body balance through Ayurveda
I turned to the principles of Ayurveda & Integrative Health to help me achieve balance in my life and minimise my health-related symptoms.
My life's work became studying the real science about life, my body, food and nutrition. It was my mission to discover why I was struggling for so many years and how to overcome it. Through my research and training, I learned how to heal my metabolism, nourish my gut & balance my hormones.
Finally, I could digest food properly. This allowed my body to get the nutrients it needed to increase my energy levels, lose the weight I gained, and keep it off for good. I felt freedom with food and my body, learning how to eat and take care of myself in a way that felt nurturing rather than punishing. I started to appreciate & embrace the wonderful womanly hormones that were part of me, navigating ways to keep my hormones harmonious and create MindBody equilibrium.
Through my own health journey, I have tried and tested the Ayurvedic method, which is why I wholeheartedly believe in its power to heal both the mind & body.
I don't want other women to have to suffer the way I did.
My mission is to share the healing wisdom I have learned and implemented into my own life to heal my gut, balance my hormones, cut the feeling of overwhelm and find my ideal weight.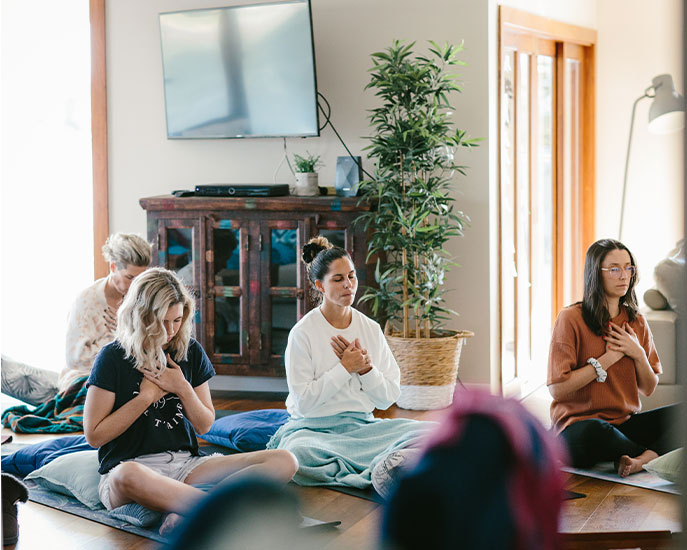 The Harmony Inspired Health Difference
My experience working as a registered nurse allows me to bring an extra element to my Ayurveda & Integrative Health practice for Women. I offer western & functional diagnostic tests alongside an Ayurvedic method, herbal medicines & natural treatments. The result is truly holistic healing that takes the best from modern medicine and combines it with ancient wisdom.
16 Years+
In the Health Industry
1,000's
Hours of Health Education
500+
Women Helped With Their Health
Want to Improve your health?
Ready to free yourself from discomfort and pain caused by poor gut health and hormonal imbalances? Discover the root cause of your health issues and learn how to manage them once and for all.