Resources
Free Resources for your health journey
I would love to gift you some of the resources I have created to help you get started on your health & wellness journey. Listed below you will find a free masterclass, dosha quiz, eBooks, an Ayurvedic cleanse guide and more.
Ayurveda Masterclass
Boost immunity and mitigate stress with ayurveda
Ayurveda offers a lifestyle that optimizes health and well-being. It shows us how to maintain and regain good health by making healthy lifestyle choices. This masterclass will educate you on how to boost immunity and mitigate stress through the Ayurvedic perspective.
What's included:
Video masterclass
Workbook
Dosha quiz
What's your Ayurvedic Dosha?
What is your Ayurvedic Dosha? Are you predominantly Vata, Pitta or Kapha? Try the quiz to find out!
The doshas are a concept to explain the energies that govern the mind & body of an individual. Our prakruti dosha is the one that we were born with. Our vikruti dosha is our current doshic state.
By doing this quiz you will discover your Vikruti.
Metabolism Ebook
5 foods to boost your metabolism
I put this guide together so you can start to learn how and why specific foods, and drinks, can help you boost your metabolism & lose weight naturally. The information I'm sharing is not about the latest fad diet; it's about adding nutrient-dense foods that have been proven to both aid in boosting your metabolism and improve overall health at the same time.
The 3 day Ayurvedic Cleanse
A short but effective metabolism reboot inspired by the ancient wisdom of Ayurveda.
Are you ready to try an Ayurvedic Cleanse? Download my free 3 days cleanse eBook if you are ready to cleanse your mind & body so that you can reboot your metabolism, feel fresh & ready to live your most vibrant & inspired life.
Free Video Series
uplevel your income and stand out from other practitioners in your Field
As an Ayurveda lifestyle & wellness coach, you can earn an awesome income doing what you LOVE & still have the freedom of time to do the other things that light you up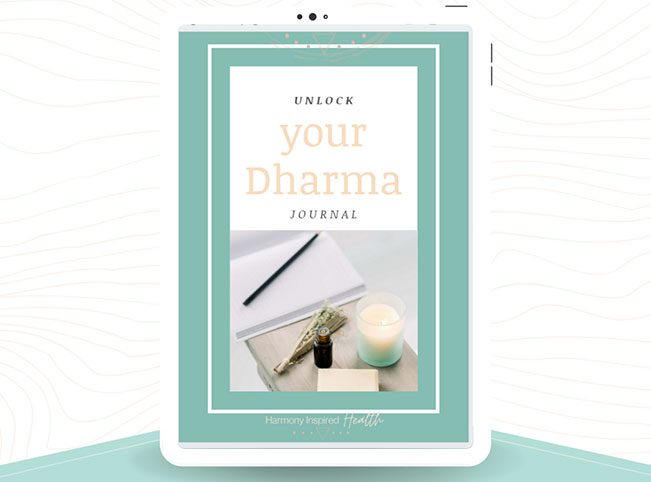 Ayurvedic Journal
Unlock Your Dharma
Do you feel that you were born to do something great but can't figure out what? Are you stuck in a job that you do not like but can't figure out what to do? Are you being called to fulfil your dharma… whatever that may be? Unlock your dharma over 7 days by answering the journal prompts inside of this journal eBook each day.