Ayurveda & Women's Health Clinic & Consultations
Are your hormones causing chaos in your life?
It's time to get off the hormonal rollercoaster, ditch the mood swings, beat the belly bloat & banish the feelings of fatigue & burnout! It's time to THRIVE!
Book an Ayurveda & Women's health consultation or program to discover the root cause behind your symptoms. We take the perfect holistic approach integrating science, evidence-based practice & natural health using my higHERself™ method.
How Can I Help You?
I know how debilitating it can be when your health is suffering. It can feel like you've tried everything. Trips to the doctors (they might have even dismissed your issues as 'normal'), diets, Google searches, and everything in between. But nothing seems to work for you.
I get it. It's frustrating!
The problem is that most of the advice that you get about health is generalised and it's aim is to mask your symptoms. But we're all unique. The diet and lifestyle that works for one person, won't necessarily work for you.
To heal you, and regain your zest for life, we need to get to the root of the problem. We need to look at you as an individual and discover where your mind, body and spirit are out of alignment so we can create a treatment plan tailored to you.

balance your hormones
Learn how to balance your hormones and keep them in harmony to relieve mood swings, anxiety, unwanted weight gain, fatigue and more.

Elevate Your Energy
When your hormones are balanced and your metabolism is functioning properly, your body can absorb the energy it needs. Reclaim and elevate your energy through Ayurveda & banish the feeling of burnout.

Improve Gut Health & Cleanse the Body
Fatigue, bloating, discomfort, and countless other symptoms can all be caused by an unhealthy gut. Discover how Ayurveda can help you heal your gut.

Healthy weight management
Maintaining a healthy weight so you feel comfortable and confident is important for your wellbeing. Thrive at your ideal natural weight without feeling deprived.
Ways to Heal with me
Everyone's body is different, which is why your treatment plan will be unique and specific to you. I offer a range of ways to work with me so that you can choose the treatment option that best suits you, your body, and your lifestyle.
One To One
AYURVEDA & INTEGRATIVE HEALTH CONSULTations
Whether you're struggling with fatigue, hormonal imbalances, gut health issues, autoimmune conditions, weight management or all of the above, I can help. During in-depth consultations, we'll create a unique treatment plan based on your specific symptoms and lifestyle.
Fees
A Personalised Women's Health Program
the hormone solution: 90-day program
Say goodbye to Hormonal Burnout and hello to Hormonal Bliss in 90-day with my higHERself™ method!
As a women's health and Ayurvedic practitioner, I take a holistic 5-dimensional approach to hormonal health, so you can regain your energy, balance your moods, and enhance your physical health.
Don't let hormonal symptoms hold you back any longer! Transform your hormonal health, step into your higHERself™ and unlock your full potential!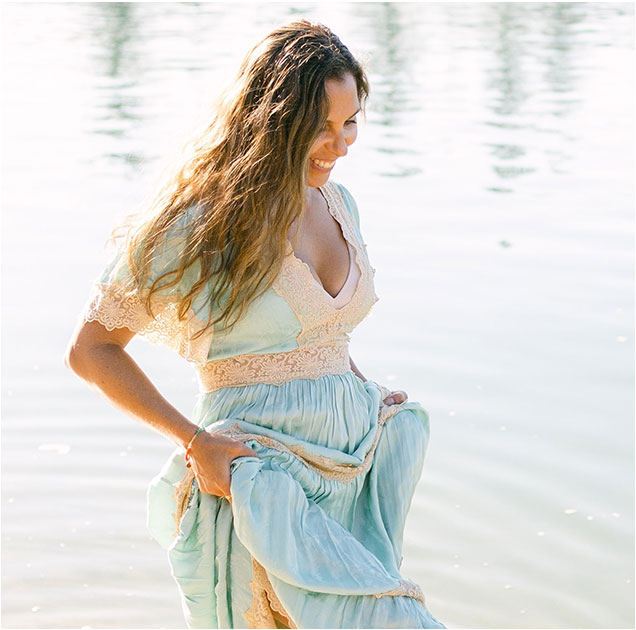 The vedic cleanse
A Mind-Body Reset Cleanse
Take a 14-day journey toward healing your gut, balancing your hormones, and creating harmony between your mind and body. This Ayurvedic Cleanse will reboot your metabolism & reset your mind and body back to its natural balanced state of health and vitality.
The Harmony Inspired Health Difference

Combine Western Medicine & Ancient Wisdom
By combining Ayurveda with over 16 years of experience working as a registered nurse, I offer an all-encompassing treatment plan that bridges the gap between ancient holistic teachings and western medicine.

Highly Qualified Health Practitioner & Trainer
I'm obsessed with understanding how to achieve true health for women. Through my Advanced Diploma in Ayurvedic Medicine, Bachelors in Health Science, Masters Degree in Applied Science, and various other training, I've gained a deep understanding of the human body & effective healing practices.

Get to the Root Cause of Your Health Issues
Symptoms such as mood swings, bloating, anxiety, fatigue, and brain fog can be easily dismissed by western practitioners, yet so detrimental to your daily life. By taking an Ayurvedic approach we can discover the root causes of your health issues and treat them holistically.

Practical and Easy-to-Follow
Whether you're working, raising a family, running a business, or all of the above, you don't have the time to run between different specialists or research potential ways of healing yourself. I'll develop a treatment plan that's custom made for you, your lifestyle, and your unique health needs.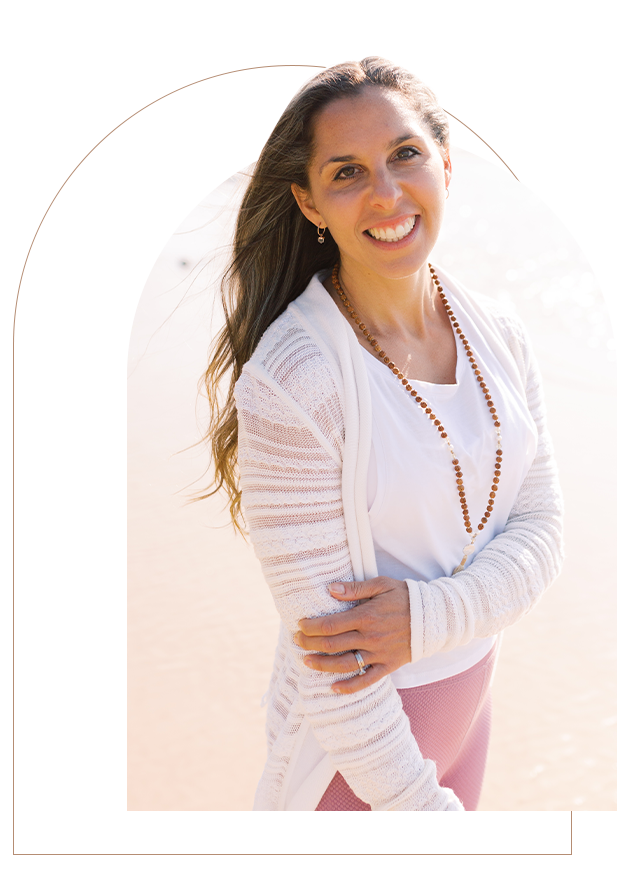 Meet Your Health Practitioner
Harmony Robinson-Stagg
My Qualifications
My Story
For years I suffered from anxiety, IBS (Irritable bowel syndrome) and a hormonal imbalance, all while running multiple businesses, working as a nurse, teaching yoga classes and caring for my twin sons. I was overwhelmed and my body was overrun. The most frustrating part was that no matter how many doctors and specialists I consulted, I wasn't making any headway with my health issues.
That was when I turned to the principles of Ayurveda & Integrative Health. They quickly helped me achieve more balance in my life and minimise my health-related symptoms.
I've invested thousands of dollars and hours into learning about women's health and I specialise in Women's hormonal imbalances, digestive health & weight management through Ayurveda & Integrative Health. My motivation has been to share this method of health with women like me. Women who need answers but aren't finding them through the traditional health system alone.
I'm proud and honoured to have helped over 1,000 women rediscover their energy and live without symptoms weighing them down. If you're suffering from symptoms that decrease your quality of life, I'm here to help you heal and manage them holistically, once and for all.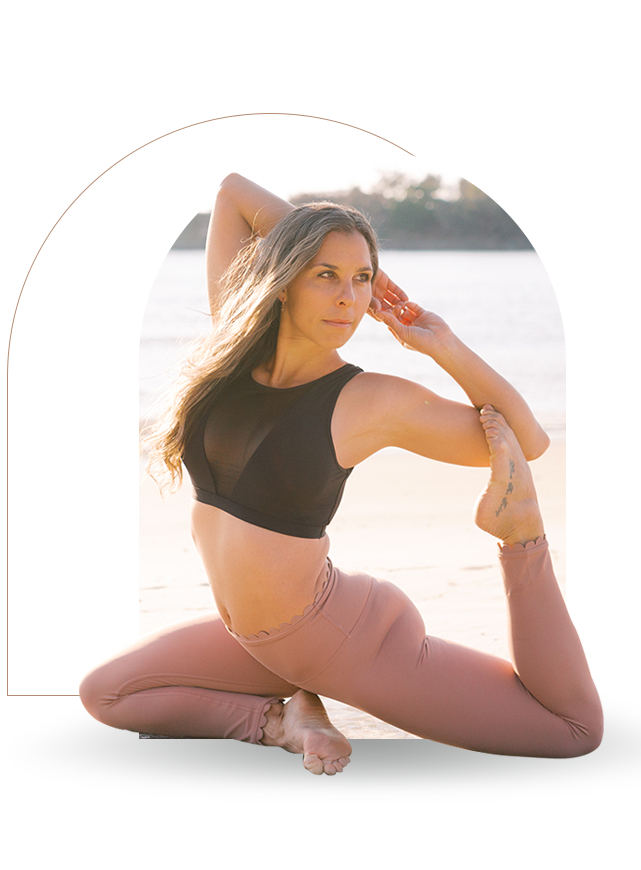 DON'T TAKE MY WORD FOR IT, HEAR WHAT CLIENTS HAVE TO SAY!
Take the first step to get Your Health back
Ready to free yourself from the discomfort and pain caused by poor gut health and hormonal imbalances? Discover the root cause of your health issues and learn how to manage them once and for all.
Frequently Asked Questions